-->
The San Antonio Spurs are good. How good? They have the best record in the league, three games ahead of the Thunder and six over the Heat. Yet, they're always left out of the Finals talk. Why? Clearly, they have one of the most talented lineups in the NBA, but don't have drama. The Heat have LeBron, the Thunder have KD, even the Clippers have Chris Paul. But the Spurs? Filled with veterans like Tony Parker and Tim Duncan, coach Gregg Popovich clearly hasn't build a team to last the ages. But they have.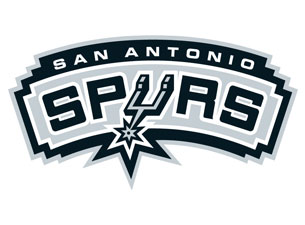 Image credit to ticketmaster.com
As soon as Duncan joined the Spurs in 1997, he became a dominant force. He's stayed with them ever since, acquiring Manu Ginobili and Parker. No one talk about the Big Three. They created the term, even if it were popularized by the Lakers and Heat (most recently). How do they do it?
-->
The Spurs are at the bottom of the league when it comes to rebounds and first in assists. They put up high score numbers, but allow other to score a lot as well. How does a team this good make it look so easy? They avoid drama.
All through the off season as well as regular season, the Spurs were not plagues by drama. The Lakers made all the headlines. The Heat seek attention. The Clippers are suddenly LA's best. The Thunder have a chance at a ring. And on it goes. But San Antonio? They focus on the game. The Spurs don't need flashy headlines or a billion dollar team. They are doing just fine quietly building up a quest for championship ring number five.